<<Previous Page
Next comes the prep work where we take down any nails or brackets you don't want and fix holes, gouges, dents, scuffs and anything else that's fairly obvious marring the paint areas.
If we're doing anything that makes a lot of dust, we close-off / mask off our work area to minimize the dust going into the rest of your home (nobody likes having to clean up after their contractors).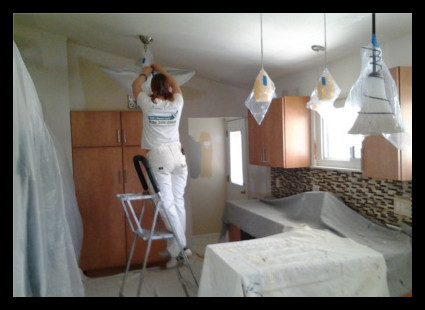 Then comes any caulking, re-texturing and priming that is needed before we ever get to painting. Having the proper prep work is crucial to a good, long-lasting paint job and it's usually the part nobody wants to do!.