Uniquely You:
Marble Fauxs
In Action


Besides the wooden caps, there's a ribbon of antiqued copper color to add that
little extra hint of elegance!


This the base of this column was fauxed
to look like wood.



The marble colors were chosen to
mesh nicely with the floor.

14ft Marble faux finish walls!




The colors for the marble were pulled from the wall and similar colors to create and accent piece.




We fauxed all 3 of these columns
in our client's entry.



Left: close up of column
Right: full view of same column




Change your marble as you change your wall color- it's only paint afterall.



We can even faux a wooden top for a wine rack
to look like marble!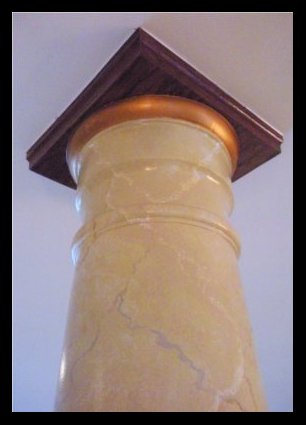 Nothing says you have to have an all-marble column!
ŠAugust 2010-2015. Suzie Enterprises.
All images, text and sub-pages unless otherwise noted.