Uniquely You:
Stripe Fauxs
In Action


Give your dining room some ZIP!



Attention to detail is what turns a simple paint job into art!




These stripes are the same color, just different shines-
that's why it's hard to see the faux, it's subtle but effective!




These are the same stripes, same color,
but now you can see the sheen (shine) difference a lot better.






Pick your favorite colors and your favorite fauxs;


combine to add a truly personalized look to any room!





This used to be dark paneling,
but a new paint job gave it a modern feel!




Decorate a baby's room with lively colors ...



... or give your powder room an elegant feel with delicate smaller stripes.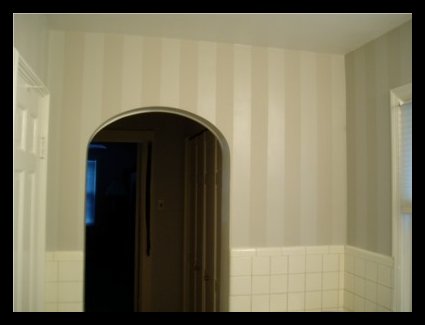 You can even jazz up a bathroom with some tone-on-tone stripes!

ŠAugust 2010-present. Suzie Enterprises.
All images, text and sub-pages unless otherwise noted.