Uniquely You:
Speciality Fauxs
In Action


Great faux for a paintballer or hunter.



Fauxing isn't just limited to rooms!




Fauxed to look like velvet in this movie theatre room.


You can have an accent wall to match your bedspread...



... or an accent wall inspired by your bedspread!



A fun look for a dentist's office.



No scary dentist here!



Peaceful clouds.



Special Thanks to K & K Supply
for their creative request and awesome service!




Looks like real wood but it's paint!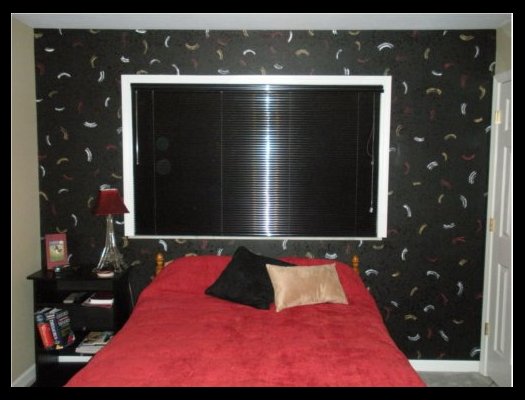 Give your teen's room a modern look with a personal faux.
ŠAugust 2010-present. Suzie Enterprises.
All images, text and sub-pages unless otherwise noted.