Home
| Faux Finish Portfolio
| Suzie Paints Experience | Articles |
About
Why Do I

WANT

A Faux Finish?
By: Suzie


My clients want faux finishes for several reasons but mostly they want that unique look only a personalized faux can give. Faux finishes are a way to express your individuality and creativity to get 'just the right look' for your space. By choosing the patterns you want in your own color schemes,

Suzie Paints

can truly give you the personalized look you crave.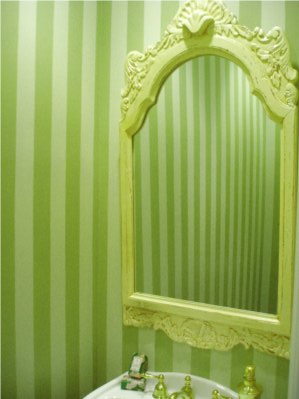 You can use faux finishes to make a room look and feel bigger than it actually is. Put a vertical stripe in a small room like a bathroom or hallway to accent how tall it is. Put a deep color and striking faux on a single wall to make the room feel wider and deeper. You can even color a medallion on your ceiling in the same bold color drawing your eye to the ceiling and making the room feel taller.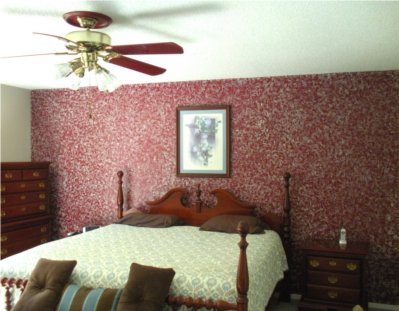 If you have a lot of wall damage from bad drywall or other repairs, wallpaper or constant nail pops, busy or dense finishes in multiple colors are great for helping hide major wall imperfections like those. Use the faux finish to cut up the wall surface and your eye focuses on the interesting finish instead of the problems- which would be glaringly obvious with just a plain color on the wall.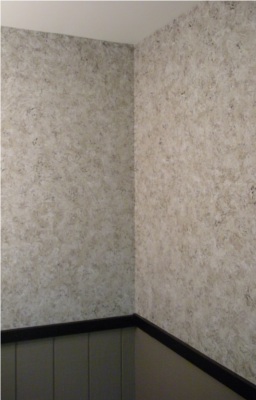 You can go as subtle as you can bold with faux finishes. We have plenty of finishes we call 'tone on tone' where we create a finish using two paints of the same color but different sheens (shines). With the tone on tone fauxs, your walls mostly look one solid color but with the right light at a hard angle from a window, door or even a large chandelier the faux suddenly flares into sight. Stripes done in this fashion are really cool, as are feather finishes- you can even use the tone on tone to make a wall look like velvet.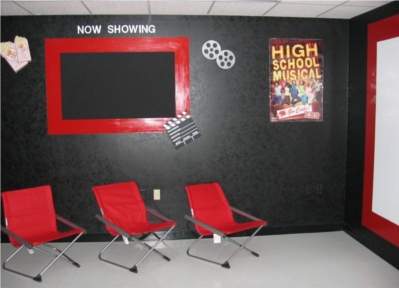 These are just a few ways our clients have used faux finishes to enhance their homes and lives.
How will a faux finish help you enhance YOUR life and home?
©August 2010-present. Suzie Enterprises.
All images, text and sub-pages unless otherwise noted.